Leadership Skills for the New Workplace: The Case of Security Professionals
Effective Management for Security Professionals Executive Program
PARA QUIÉN
Executive education
HORARIO
17:00 - 18:30 (GMT +02:00)
MODALIDAD
Eventos globales
Leadership Skills for the New Workplace: The Case of Security Professionals
On behalf of IE Executive Education, we´d like to invite you to learn about the main soft skills required to stay afloat and be more effective in your security role, with Professor Juan Carlos Pastor.
Organizations are facing numerous challenges that require that all organizational functions are fully integrated and work as a solid unit. Breaking down the silo mentality in organizations requires that all employees develop key soft skills like communication, empathy, leadership, teamwork, and strategic vision. These changes are especially true for security professionals that now play a strategic role in their organizations.
Throughout this session we will discuss about the importance of a continued education and the leadership skills that security professionals need to develop if they want to maximize their contribution to the success of their organizations. This webinar is inspired by the Effective Management for Security Professionals Executive Program.
Nuestros ponentes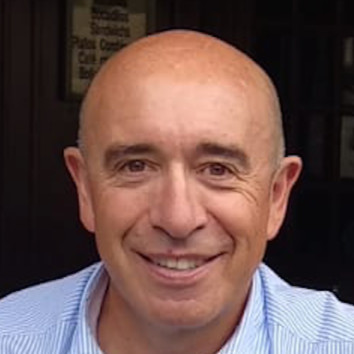 Professor of Organizational Behaviour and Academic Director of the Centre for Global Leadership at IE
•Lectures on Organizational Behaviour, Leadership, Change, Coaching, and Managing People Skills
•Active researcher and consultant in the area of leadership development, team dynamics and diversity management
•Published in journals such as the Academy of Management Journal, Journal of Applied Psychology, Leadership Quarterly Journal, Human Resource Management and the Journal of Environment and Behaviour
Academic Director of the Executive Program Effective Management for Security Professionals
Juan has more than 35 years of professional international experience in business intelligence, corporate security, crisis management, risk management and organizational resilience.
COMPARTE ESTE EVENTO