Discover our TechMBA with our Vice Dean
Join us for this session!
EVENT TYPE
IE Informative sessions
EVENT FORMAT
Global events
TIME
18:00 - 19:00 (GMT +02:00)
Discover our TechMBA with our Vice Dean
Join our Virtual Information session with our Vice Dean Manuel Lopez Martin de Blas, on June 9th at 18h CET time. You´ll be learning about the TechMBA and the opportunities this program has to offer. We will be more than happy to answer any and all questions you may have and what is to expect once the program begins.
About our Vice Dean: Manuel is a seasoned IT and digital leader, passionate about enterprise transformation and innovation, he has a broad experience in different business sectors for the last 25 years (High tech, retail, manufacturing, Pharma, IT services etc.) , with a broad view about companies challenges from business strategy to IT systems implementation. He has a Master in Economics and Business administration from UAM university in Madrid and Executive MBA from IE (graduated with Honors).
Our speakers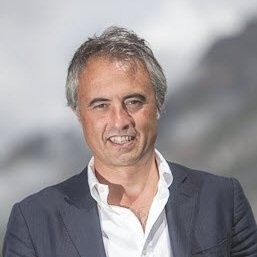 Global IT leader, focused on Innovation and Digital Transformation
Professor Manuel Lopez Martín de Blas, is an MBA professional with more than 20 years consultancy experience in Pharma, Hi Tech, Chemical, Retail and FMCG industries, with primary focus on business strategy and transformation, and digital marketing.
Share event