Are the best CEOs Chief Behavioral officers too?
Attend this master class led by IE faculty. A great opportunity to experience our teaching methodology and meet IE alumni
EVENT TYPE
Conferences & Master classes
EVENT FORMAT
Global events
TIME
15:30 - 16:30 (GMT +02:00)
Are the best CEOs Chief Behavioral officers too?
Behavioral Science meets Technology: The Future of Leadership
Join the Dean and Vice Dean of IE School of Human Sciences & Technology for an eye-opening and collaborative leadership webinar
A new world of work is being defined as heavily customer-centric and ultra-digital. With the need for change moving at a fast pace, many of us are permanently playing catch up. Leaders are struggling with growing demands and increased levels pressure, ultimately making it more difficult to achieve results.
In this session, the Dean and Vice-Dean of IE's School of Human Sciences & Technology will discuss Leadership from a Behavioral and a Digital Transformation perspective.
They will address key questions leaders should be considering at this time of change:
What should my primary objective be?
How can I leverage technology to become more effective?
How can I leverage behavioral science to optimize organizational performance?
Why should anyone follow my leadership?
Join us to learn more and form part of a discussion; we invite you to share your own leadership experience and input with fellow leaders.
Our speakers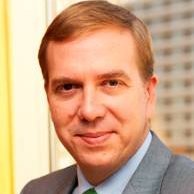 Academic Director of the Executive Summer School. Vice Dean of IE School of Human Science and Technology
Norman is a specialist in helping clients make better marketing and strategy decisions based on consumer insights and behavior.
Norman has great experience in corporate strategy and has been the CEO in Spain of several large multinational marketing and market research agencies as well as strategic planning.
Dean of IE HST School, Professor, Entrepreneur, Speaker, Researcher
Lee is a professor, researcher, and entrepreneur specialized in positive leadership, behavioral fitness, and "rethinking thinking". His mission is to educate a new generation of leaders dedicated to human-centered innovation and positive change.
Share event