EVENT TYPE
Conferences & Master classes
EVENT FORMAT
Local events
DATE
From : 26th November 2021
To : 27th November 2021
TIME
17:00 - 14:00 (GMT +01:00)
Envision IE
At IE University, our priority is student success. We work relentlessly to ensure that our students can unlock their potential and become impactful leaders capable of driving lasting change. Our cutting-edge programs reinvent higher education and allow students to stay ahead of the curve. But don't take it from us—experience it for yourself.
We are proud to introduce Envision IE 2021, an event designed to help you get to know IE University firsthand. Through masterclasses, workshops, current student and alumni panels, and direct contact with faculty members, Envision IE gives you the opportunity to deep dive into what your future could look liike.
Having already shown interest in an IE University master's program, we encourage you to join us for Envision IE to further clarify your decision. Learn how you can enhance your professional and personal growth and expand your global network with insights from faculty, current students, and alumni workshops and presentations.
The event will take place on Friday November 26th at our Maria de Molina campus and Saturday November 27th in the IE Tower. Friday will include an introduction, campus tour, master class for both young professionals and executive level candidates as well as a networking dinner. On Saturday we will meet for a breakfast at the IE Tower, followed by an engaging soft-skills workshop, a chance to hear from IE Alumni and a networking lunch to close out the event.
Envision IE 2021 is your inside look at exactly what IE University has to offer. Our mission is your success, and finding the right master's program for you that will focus on your professional goals and unlock your potential.
Register for Envision IE 2021 today and see where IE University can take you. We look forward to helping you build your future.
Our speakers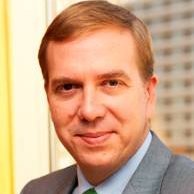 Academic Director of the Executive Summer School. Vice Dean of IE School of Human Science and Technology
Norman is a specialist in helping clients make better marketing and strategy decisions based on consumer insights and behavior.
Norman has great experience in corporate strategy and has been the CEO in Spain of several large multinational marketing and market research agencies as well as strategic planning.
Director BOOSTER Space Industries & Professor IE Business School
Balvinder Singh Powar, Adjunct Professor, Director BOOSTER Space Industries and Business Mentor at IE Business School. Balvinder is English of Indian origin, resident in Madrid, Spain. He has extensive experience leading innovative projects globally. His main skills include communications, creative & strategic input, business development & team management.
IE Professor
I tried to make a difference through my role as Head of Smart Cities and IoT Product Management in Vodafone. I was the leader of the strategy, product development and Go to Market of Vodafone Smart Cities Proposition and Local Lead of product development and Go to Market of IoT Solutions, including the commercial launch of NB-IoT in Spain.
Share event