Meet the Dean of IE TECH MBA - Deep Diving into TECH leadership
Join us online from China, hong Kong & Taiwan!
EVENT TYPE
Conferences & Master classes
TIME
19:30 - 20:00 (GMT +08:00)
Meet the Dean of IE TECH MBA - Deep Diving into TECH leadership
With all the hype around coding and tech have you wondered what are really those skills needed for someone, who aspires to lead a tech company or digital transformation? Have you measured yourself against that skillset? Or may be you even researched possible options to fill this gap? It can be quite an overwhelming exercise...
We have good news!
Dr. Jose Esteves, the Dean of Tech MBA and MBA programs at IE Business school will go live to have a conversation with you and answer all those questions and beyond.
Join our online "Meet the Dean of the IE TECH MBA" session led by Dr. Jose Esteves, [DATE]. During this virtual event you will discover everything you need to know about our new TECHMBA and how it will provide the business, tech and leadership skills you need to make an impact in the world through technology! You will have the opportunity to ask any questions you might have including details regarding the program, curriculum, faculty, admissions process, and careers opportunities. Meet us and discover the IE TECHMBA.
About the Speaker: José Esteves
Associate dean for full-time MBA programs (IMBA and TECH MBA) and professor of Information Systems at IE business school. His passion for Information Systems (IS) is founded not only in the technology itself but also in the human side of these systems. Focusing on areas such as IS/ ERP implementation, smart cities, big data, Digital innovation, strategy, digital Leadership, Cybersecurity and Gamification.
Jose believes it is the way people interact with digital technologies that will determine the success or failure of its adoption and implementation. His wealth of experience in the corporate world underpins this belief. It's all about human behaviour - individual, organizational and social - and we should analyze IT/IS at these three levels.
In addition to his research and teaching, Jose continues to act as a consultant to a number of companies and coaching CIOs and CXOs - something he believes makes an important contribution to his academic activities. Consulting provides fieldwork, data and results because, without examples, it's all just theory. So it's a cycle - consulting, research and then applying it in the classes.
Cherry on the cake
You can also take the ieGAT (Global Admissions Test) if you have already begun your application.
And you can take this opportunity to sign up for a 1-to-1 Informative Session to learn more about IE.
Nice to know
IE is one of the leading European higher education institutions, whose belief in innovation, diversity with more than (92% of international students) and entrepreneurship is an integral part of its drive towards academic excellence. Our learning model puts students at the centre, is eminently practical and ensures that they acquire not only the technical know-how but also the mindset and interpersonal skills that are essential for a successful future leader. With its centrally located Madrid campus, international student community, and dynamic learning environment, IE is the perfect place to develop your career.
Our speakers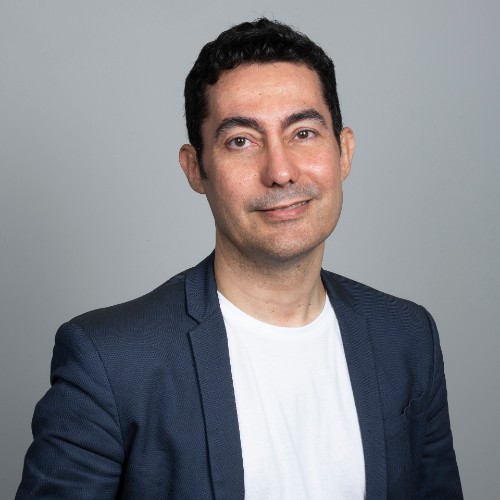 Associate Dean for MBA and TECHMBA Programs | Professor
PhD in Software – Information Systems, Universidad Politecnica de Catalunya, Spain; Master in Information Systems, Universidade do Minho, Portugal; Diploma in Business Administration, minor in financial management, Instituto Superior de Tecnologia Impresarial, Portugal; Engineer in informatics and systems, Universidade do Minho, Portugal.
Share event