Descubre los IE Online Programs: disfruta del networking en la Torre IE tras una masterclass
Masterclass Transformación digital
PROFILE
Executive education
TIME
18:30 - 21:00 (GMT +01:00)
EVENT FORMAT
Face to Face events
Descubre los IE Online Programs: disfruta del networking en la Torre IE tras una masterclass
¡Ven a descubrir los IE Online programs durante una tarde en la Torre IE!
Podrás asistir a la master class impartida por Manuel López Martín de Blas "Dominando la Transformación Digital: Estrategias para el Éxito Empresarial" y luego a un cocktail durante el cual podrás conocer al equipo académico y a antiguos participantes de nuestros cursos online.
No pierdas esta ocasión para actualizar tus conocimientos sobre transformación digital y para hacer networking.
Our speakers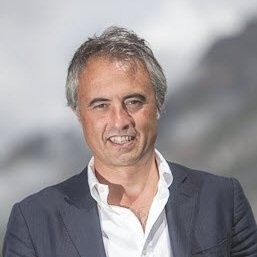 Global IT leader, focused on Innovation and Digital Transformation
Professor Manuel Lopez Martín de Blas, is an MBA professional with more than 20 years consultancy experience in Pharma, Hi Tech, Chemical, Retail and FMCG industries, with primary focus on business strategy and transformation, and digital marketing.
Share event